Partners 2016-17
The following page has not been translated, please see below for the content in French :
L'ENSAPC a la chance de béneficier d'un important réseau de partenaire

Universités, écoles, établissements d'enseignement
Associations/Centres culturels
laboratoires et institutions de recherche
entreprises
Acteurs publics
collectivités, services publics et apparentés
Centre d'art, Frac, Musées, fondations
Galeries
Sociétés de productions, médias
Spectacles vivants
Écoles, universités, centre de formation
Ateliers d'artistes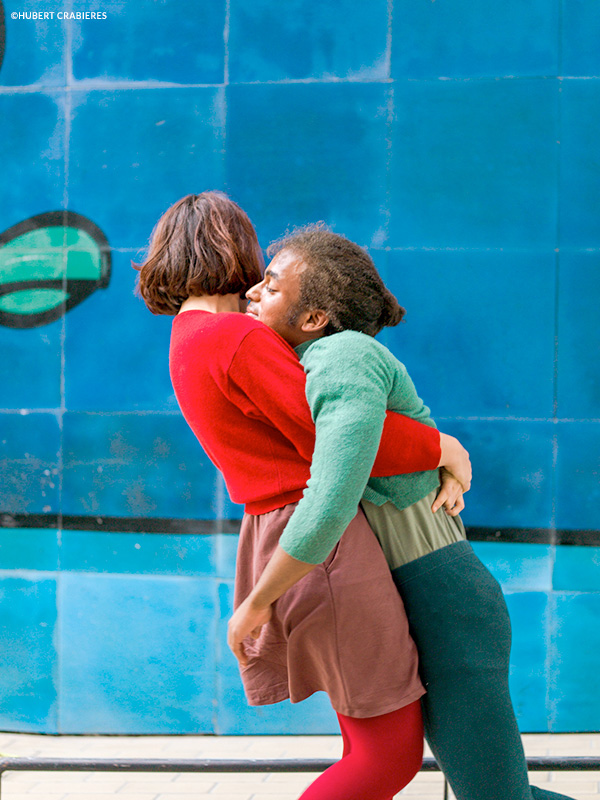 Universités, écoles, établissements d'enseignement
Conservatoire à rayonnement régional de Cergy
Faculté des Beaux Arts de l'Université de Lisbonne
l'Esa des Rocailles
L'École 42
le Fresnoy Studio International d'Art Contemporain
la Hochschulübergreifende Zentrum Tanz (HZT)/UDK, Berlin
l'Accademia di Belle Arti di Brera, Milan
l'Universidade Federal do Rio de Janeiro
le post-diplôme Art by Translation et l'École supérieure des Beaux-Arts TALM – Angers
l'École nationale supérieure de l'électronique et ses applications
l'Institut TransMedia (Seoul)
La Cambre (Bruxelles)
l'Université Paris III
Master 2 Sciences et techniques de l'exposition de l'Université Paris I Panthéon-Sorbonne
l'EESI Poitiers/Angoulême
l'École supérieure d'art et design Le Havre-Rouen (ESADHAR)
l'École nationale supérieure d'architecture de Normandie
ASSOCIATIONS/CENTRES CULTURELS
Collectif Mains d'oeuvres
Association RICOCHER (67)
Association MOBILES (93)
Association Muzziques-Instants Chavirés » (93)
Association Cap Accueil (29770 Audierne)
Association  » Signes de Nuit» (75)
Association Les Amis de Magnum Photos (75)
Association Cent Soleils (45)
Association Plan 9 (Toulouse)
Association KOB (38)
Association 1886 (75)
Association Double Face ((95)
AEP 95
Art-O-Rama /Association Loi 1901 (Marseille)
FIDMarseille /Association Vue Sur Les Docs (Marseille)
Centre Culturel de Taïwan (75)
IKSV (Istanbul Kultur Sanat Vakfi) (Association à but non lucratif) (Istanbul-Turquie)
Cork Community Art Link (Irlande)
DISPATCH (Association de commissaires) (New- York /EU)
Maison des arts et de la culture de la ville de Créteil (94)
Les Filles du Facteurs (93100)
LOL Danse Association
Le Collectif des Yeux
Mains d'Oeuvres (93)
Orient Expos (75)
Le Dernier Cri (13)
Aquarel/ Centre socio-culturelde Marcouville
Laboratoires et institutions de recherche
Le Labex Arts-H2H
l'Institut ACTE (UMR 8218)
Centre d'Études Japonaises (CEJ) de l'INALCO
Pôle des arts urbains de Saint- Pierre des Corps (polau.org)
L'IMEC
MUSÉES, CENTRES d'ART, FONDATIONS, FESTIVALS, etc.
Musée d'art et d'histoire de saint-Denis
La Monnaie de Paris
Fondation Royaumont
Fondation Louis Vuitton
Centre national des arts plastiques
les Laboratoires d'Aubervilliers,
la Fondation Calouste Gulbenkian Paris
Festival Grande Plage
Centre national de la danse
Fondation Camargo
la Villa Kujoyama, Kyoto,
l'Institut Français du Japon
Maison de la culture du Japon à Paris.
Le Bal
Yes We Camp (Grands Voisins)
Cinémathèque Robert Lynen, Paris
Red shoes production
CNEAI
Château de la Roche-Guyon
le CNEAI
l'association «Dans le sens de barge».
Le CREDAQ
Le centre d'art La Terrasse
Radio DUUU
Sonic protest
ENTREPRISES
Editions FLBLN
BIC
Reversal Content, société de production
By Agency Interactive (75)
ARTEBI (75)
ANECS (75)
OCEA (75)
COLOCO (75)
Agence H (92)
ALKEO SARL (75)
B2 (75)
La Parts des anges (75)
MakeMeReach (75)
Jeune création art contemporain (75)
Art public contemporain (75)
BHV Rivoli (75)
Art composit (75)
Tendances Institut (75)
Warmgrey (75)
JT Gleich g-module /SARL (75)
WIZZ (92)
Agence letroisièmepôle (75)
Bildknecht (Timenode, Allemagne)
Agence ADDB
Les Trois Ourses librairie-galerie (93)
Art Bridge Quad (75)
Acteurs publics
Cergy-Pontoise Aménagement,
le Maison centrale de Poissy
Service pénitentiaire d'insertion et de probation des Yvelines.
La ville de Nanterre et la médiathèque Pierre et Marie Curie
ville de Gennevilliers
Association service social famille accueil migrants (ASSFAM)
L'ESAT de Cergy-le-Haut
COLLECTIVITÉS, SERVICES PUBLICS ET APPARENTÉS
CHU de Pontoise
Communauté d'Agglomération" Les portes de l'Essonne"
EHPAD Saint Louis (95)
Hôtel des ventes de Melun (77)
La Maison des Arts Plastiques (94)
Mairie de Gentilly
Ambassade du Panama (Paris)
Hôpital Bichat (Paris)
CAUE 92 Nanterre
Conseil général du Val d'Oise
CENTRES D'ART, FRAC, MUSÉES, FONDATIONS
Musée du Louvre
Kadist Art Fondation
Sam Art Projects
FRAC île de France/Le Plateau
Laboratoires d'Aubervilliers (93)
Fonderie Darling (Montréal, Québec)
La Ferme du Buisson (77)
Bétonsalon (75)
Galeries Lafayette/ Fondation d'entreprise
Centre des Arts d'Enghien-Les-Bains (95)
Centre de photographie de Lectoure (32)
Centre d'art graphique La Métairie Bruyère
Centre d'art Le Lait (81)
Centre d'art contemporain Domaine de Kerguéhennec, (56)
CREDAC (94)
Centre d'art APDV (75)
Manufacture des Abbesses (75)
Palais de Tokyo
La Halle Saint-Pierre (75)
Le Cube-Art 3000 (espace création numérique communauté agglo Arc de Seine)
Fondation Art Kadist (75)
ARAB IMAGE FOUNDATION (Beyrouth-Liban)
SAM Art Projects (75)
Musée des Arts Décoratifs
Abbaye Maubuisson (95)
Le Générateur (94)
BBB Centre d'art Toulouse
Andréa Crews Studio (collectif qui agit entre art et mode en fédérant stylistes, dessinateurs, musiciens, vidéastes et performers)
Debrouï art ( site internet interactif)
GALERIES
Galerie Daniel Templon (75)
Progress galerie (75)
Galerie Air de Paris (75)
Galerie Bernard Jordan (75)
New Documents Gallery (75)
Galerie Crèvecoeur (75)
Galerie Chantal Crousel / La Douane (75)
Galerie GP&N Vallois (75)
Galerie la Ferronnerie (75)
Galerie Art Concept (75)
Galerie Emmanuel Perrotin (75)
Galerie Martine Aboucaya (75)
Galerie les Douches (75)
Galerie de Multiples (75)
Galerie Loevenbruck (75)
Galerie Yvon Lambert (75)
Galerie Michel Rein (75)
Galerie La Controverse (75)
Galerie ARSFUTURA (75)
Galerie de l'Entrepôt (75)
Gb agency (75)
Atelier Moreira (75)
Frieze art fair (75)
Galerie Anton Weller (75)
Galerie Nelson Freeman (75)
Galerie Hussenot (75)
Galerie Virginie Louvet( 75)
Galerie LJ (75)
Progress Gallery (75)
Agnès B /Galerie du Jour
Center Gallery (Allemagne, Berlin)
SOCIETES DE PRODUCTION/MEDIA
DELANTE FILMS «LE NOM DES GENS» (75)
La Méduse (75)
TOKIB Productions (75)
FURAX (31280 Drenil-Lafage)
PLUSH Studio (75)
France Premium & Artivi.com (75)
New Deal Films (75)
Son et Lumière (92)
La Huit Production (75)
Midi-Minuit-Partizan (75)
Made in Production (94)
Film Media Consultant (75)
Radio Vieillle Eglise (75)
Lamplighter Films (75)
Cinema Scene Production (33)
SPECTACLE VIVANT
La Comédie Française
Centre de la Danse et d'Etudes Chorégraphiques (97110 Pointe à Pitre)
La Gaîté Lyrique (75)
Le Centquatre (75)
Cloud Gate Dance Foundation (Taipei, Taiwan)
Théâtre du Vieux Colombier
Théâtre de l'Oeuvre (75)
Opéra National de Paris
Cité de la Musique
IRCAM
New Morning Arts Café Theatre and Creative Center Accra (Ghana)
ÉCOLES, UNIVERSITE, CENTRES DE FORMATION
Ecole régionale des Beaux-arts de Rouen
CNRS Délégation Ile de France Sud (91405)
La Fémis (75)
Collège Paul Eluard, Garges-lès-Gonesse (95)
IRCAM/Centre Pompidou (75)
EHESS (75)
ATELIERS D'ARTISTES
Dimitri Tolstoï, Julie Legrand, Frederic Laffy, Christophe Atabekian, Fayçal Baghriche, Emmanuel Barcilon, Yto Barrada, Pauline Bastard, Mohamed Bourouissa, Pauline Curnier Jardin, Andrea Crews, Keren Cytter, Mounir Fatmi, Carole Fékété, Michel François, Charles Fréger, Annette Huster, Marie Jager, Min Jung-Yeon, Mark Lewis (GB), Stephan Lubrina, Angelika Markul, Kamel Mennour, Ronit Meirovit, Mathieu Mercier, Simon Nicaise, Henrique Oliveira, Cécile Paris, Laurent Pernot, Wilfredo Prieto (Cuba), Jean-Pierre Plundr, Nathalie Quintane, Regis-R, Emmanuel Rivière, Manuel Rocha Iturbide (Mexique), Jim Shaw (EU), Christine Streuli (Allemagne), Barthélémy Toguo, Asim Wakif, Yujun Ye (Taiwan).