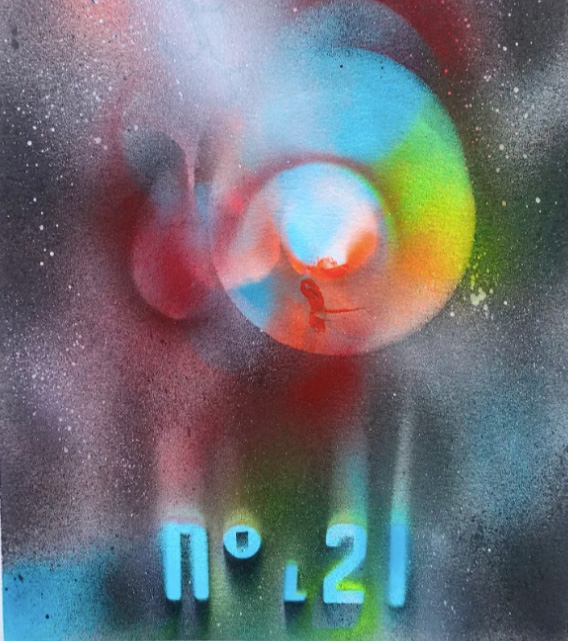 Mark Farina, bénéficiaire du programme d'échange Otis College of Art and Design/ ENSAPC, présente son projet à la Cité internationale des Arts du 18 au 21 avril.
Pour célébrer le Jour de la Terre, Mark Farina s'inspire de la vie et des découvertes de l'artiste européen devenu astronome Hermann Goldschmidt.
Hermann Goldschmidt a rédigé une histoire de la peinture commandée en 1847 par la cour du roi de France Louis-Philippe Ier. Il s'est rendu dans des musées étrangers afin de faire des portraits pour l'exposition de Versailles, avant de se consacrer pleinement à l'astronomie. La fascination pour l'observation de la nature et des phénomènes célestes l'amènera à découvrir, nommer et enregistrer 14 astéroïdes en 12 ans.
Lors de son open studio, Mark Farina présentera son projet s'articulant autour d'une série de peintures des 14 astéroïdes enregistrés de Goldschmidt, accompagnées d'une sélection d'œuvres multimédias et éphémères. Ce projet reprend l'interprétation artistique des corps célestes de Goldschmidt et son histoire de la peinture, tout en considérant les lieux et mythologies importants de Paris et des environs.