Professionalization
ENSAPC PLACES A STRONG EMPHASIS ON PROFESSIONAL GROWTH, ENCOURAGING STUDENTS, AT EVERY POINT IN THE CURRICULUM, TO CONNECT AND EXPERIMENT WITHIN A PLURAL CULTURAL WORLD.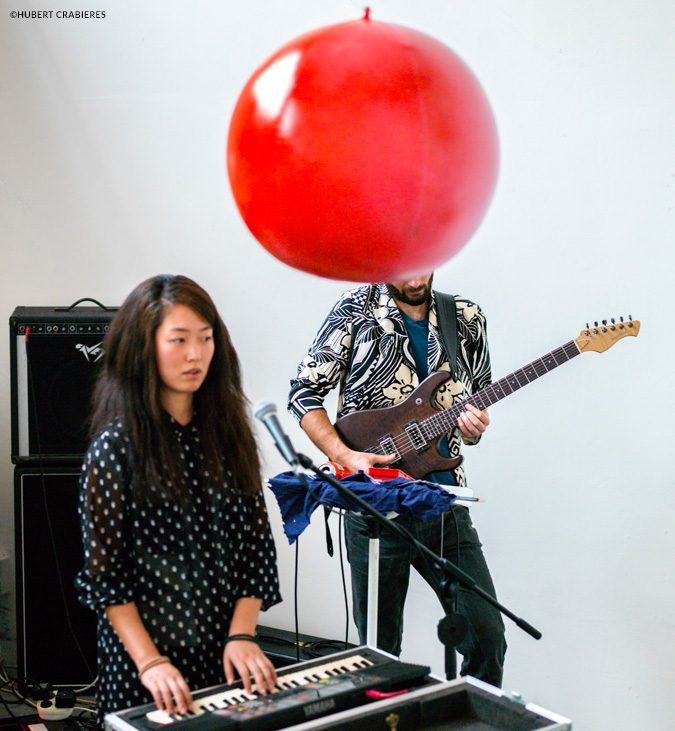 With the obliteration of the borders between what used to be called artistic "disciplines," and in a world undergoing major social transformations, ENSAPC supports its students as they explore and begin to operate in the diverse contexts in which art is produced and practiced. The common goal of very different pedagogical approaches (courses, seminars, internships) is to sensitize students to socioeconomic, political, and cultural realities and to introduce them to key players in a variety of creative fields. In this way, the school endeavors to give them the frames of reference and the tools they need to plan their own projects and shape their personal path.
EDUCATIONAL PROJECTS
Designed by the ENSAPC faculty, a variety of educational modalities (such as creative workshops and research proposals) are implemented in cooperation with public and private art organizations and institutions (museums, art centers, festivals, theaters, stages, foundations, artists' studios, and galleries), as well as associations, correctional facilities, nongovernmental organizations, and other entities. Such projects give students opportunities to work and reflect in collaboration with professionals in different fields and to experiment the working conditions unique to each setting.
INTERNSHIPS
Internships let students work alongside creative professionals and to take part in the daily activities of a wide range of professions. The nature of the internship will depend on the student's artistic project and opportunities. A formative way to learn about the professional world, a short-term internship (between two weeks and a month) is required in the second year of the undergraduate curriculum; it may take place in France or abroad. Graduate students must fulfill an international mobility requirement during the first year of their DNSEP program. The time abroad may take the form of another, longer internship (four months or more) or a semester-long exchange at a partner school or university.
PROFESSIONALIZATION SEMINARS
At points throughout the year, professional seminars give students opportunities to meet and talk with individuals active in creative fields—among them research, production, distribution, communication, and collection. The seminars provide theoretical and practical insights that students can use to shape their professional path. Legal and regulatory questions—e.g., copyright and artists' rights—are addressed in special sessions.
YGREC
ENSAPC'S art center, Ygrec, dedicates part of its programming to proposals developed in collaboration with the school's faculty, students, and alumni. This allows students to learn how to mount exhibitions and to invent new ways of presenting their work under the conditions that prevail in a real art center. At the same time, programming exhibitions and events through invitations to artists and curators from around the world brings students into contact with heterogeneous artistic practices and introduces them to artists, critics, and thinkers.
NEUVITEC

In 2021, ENSAPC invests Neuvitec, a building built in 1998 to house a business incubator, temporarily made available by CY Cergy Paris University. Located on the campus of the university in Neuville on the banks of the Oise, a river of the Parisian basin, and close to ENSAPC, this ephemeral place of artistic production, research, experimentation and exhibition welcomes students, graduates and doctoral students of ENSAPC. In order to accompany these students and emerging artists in the early stages of their professional life, Neuvitec helps in providing them work spaces and organizing public events such as exhibitions and festivals. Courses, workshops and other events proposed by the school also take place there.