Partners 22-23
ENSAPC BENEFITS FROM AN IMPORTANT NETWORK OF PARTNERS WHO COLLABORATE WITH THE TEACHING TEAM AND STUDENTS IN THE CONTEXT OF PEDAGOGICAL AND RESEARCH PROGRAMS, AND WHO SUPPORT THE SCHOOL'S ACTIVITIES AS WELL AS YGREC ART CENTRE'S PROGRAMMING.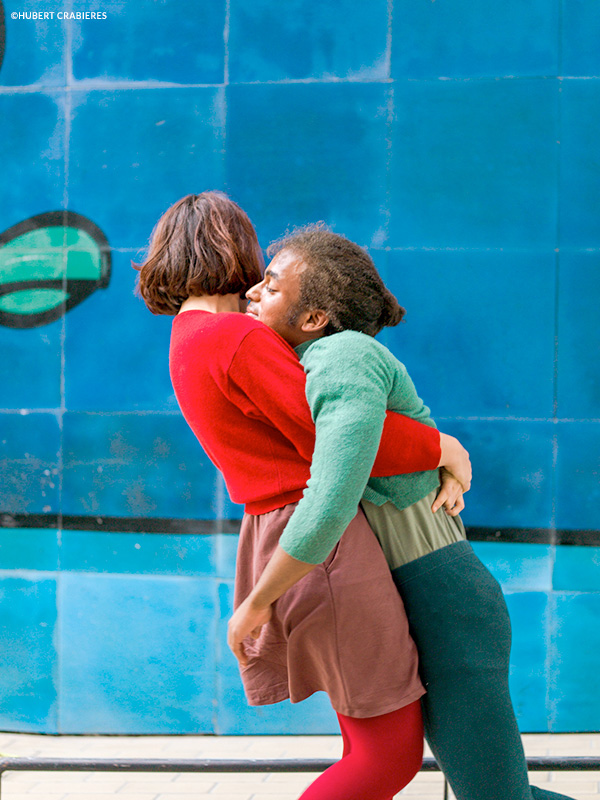 ENSAPC is a partner member of CY Cergy Paris University Graduate School Humanities, Creation and Heritage, which brings together the UFRs in Human and Social Sciences of CY Cergy Paris University, and 4 partner schools: the Ecole nationale supérieure d'architecture de Versailles, the Ecole nationale supérieure de paysage de Versailles, the Ecole nationale supérieure d'arts de Paris Cergy and the Institut national du patrimoine. With the support of the Fondation des sciences du patrimoine, the Ministry of culture and communication and the CNRS.
Schools, research institutes, laboratories and universities
Centre National de la Recherche Scientifique, Paris
Chaire « Walter Benjamin, Mémoire et Exil »
CY Cergy Paris Université
L'école des vivants, Alpes de Haute-Provence
L'école de la Terre, Verfeil-sur-Seye
École du Louvre, Paris
École nationale supérieure d'architecture de Versailles
École nationale supérieure de paysage de Versailles
École supérieure d'art et de design TALM-Angers
ESAJ, école des paysages et de la transition écologique, Paris
Le Fresnoy, studio des arts contemporains, Tourcoing
Institut National du Patrimoine, Paris
Massachussetts Institute of Technology, Boston
Städelschule, Francfort-sur-le-Main
Université de Girone
Universidad Nacional de las Artes, Buenos Aires
Universidad Nacional de la Plata
Université Paris 8, Nanterre
Structures dedicated to cinema, literature, music, publishing and production
Centre International de Poésie, Marseille
Cinéma Archipel, Paris
Cinéma Grand Action, Paris
Cinéma L'entrepôt, Paris
Cinémathèque française, Paris
Delashiné !, Presses du Réel, Dijon
Les Disques en Rotin Réunis
Festival Arte Mare, Bastia
Festival Sonic Protest, Paris
Navire Argo, Épinay
Perspective Films, Paris
Polygone Etoilé, Marseille
Prix du roman d'écologie, Paris
Re:Voir, Paris
Associations and public instances
Agglomération de Cergy-Pontoise
Association Feu, Faux-la-Montagne
Ambassade de France en Argentine
Association Le Cartel
Département du Val d'Oise
DRAC Île-de-France
Maison centrale de Poissy
Municipalité de Portbou
Nouveaux Espaces Latinos, Lyon
La Source du Lion, Casablanca
SPIP 78
Ville d'Aubervilliers
Ville de Cergy
Ville de Conflans-Sainte-Honorine
Art centres, exhibition spaces, foundations, festivals, museums, residencies, theaters
Abbaye de Maubuisson
Anis Gras – le lieu de l'Autre, Arcueil
arc en rêve centre d'architecture, Bordeaux
Bibliothèque Kandinsky, Paris
Centre national de la danse, Pantin
Musée national d'art moderne – Centre Pompidou, Paris
Cinémathèque française, Paris
Cité internationale des Arts, Paris
Cité de la musique, Paris
Centre National des Arts Plastiques, Paris
Crédac, Ivry
documenta 15, Kassel
Festival d'Automne, Paris
Fondation Angelus Novus, Portbou
Institut du monde arabe, Paris
Les Laboratoires d'Aubervilliers
MUCEM, Marseille
Musée d'Art et d'Histoire Louis-Senlecq, L'Isle-Adam ?
Musée départemental Albert Kahn, Boulogne-Billancourt
Musée du Louvre, Paris
Musée du Petit Palais, Paris
Muséum national d'histoire naturelle, Paris
Mémorial Acte, Point-à-Pitre
Palais de Tokyo, Paris
Points communs, Nouvelle scène nationale de Cergy-Pontoise et du Val d'Oise
Sakiya Art/Science/Agriculture initiative, Ramallah
Treize, Paris
Villa Arson, Nice
Villa Kujoyama, Kyoto
Villa Savoye
Other
Atelier céramique Clay, Paris
Bords de l'Oise
Jardin botanique de Méry-sur-Oise
Transilien SNCF