History
FOUNDED IN 1975 IN THE HEART OF THE NEW CITY OF CERGY-PONTOISE, ENSAPC HAS CONTRIBUTED TO THE REVIVAL OF ART EDUCATION BY PUTTING INTO PRACTICE THE ESSENTIAL NOTIONS OF CROSS-DISCIPLINARY TEACHING AND DIALOGUE AMONG MULTIPLE CREATIVE FIELDS.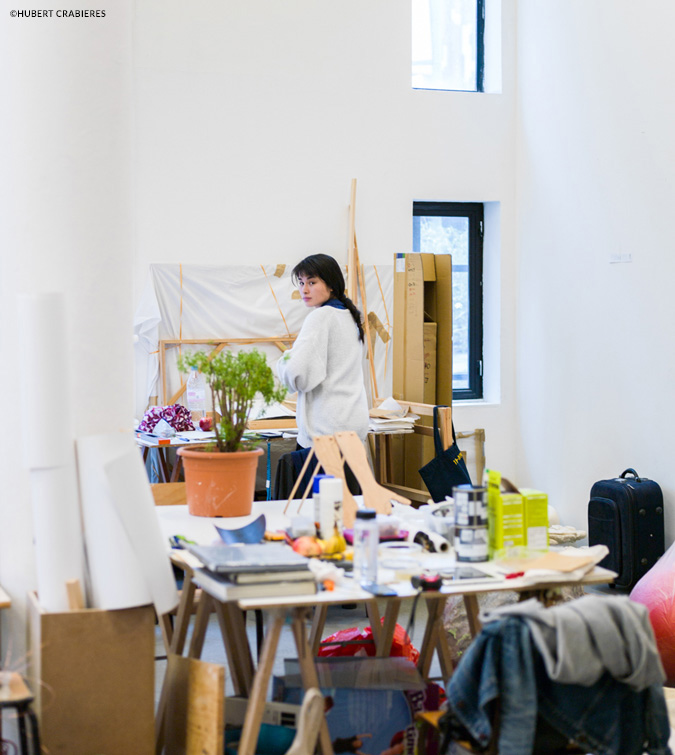 The École Nationale Supérieure d'Arts de Paris-Cergy (ENSAPC) was founded in 1975 in the heart of the new city of Cergy-Pontoise. Marked by the pioneering spirit of the University of Vincennes and the nearby new cities, its establishment closely followed the 1973 reform of French training in art. That reform replaced the prevailing approach, which was highly academic and disconnected from reality, notably from the intense artistic ferment of the time.
It was in this context that a small group of professors (some of whom participated in the formal reform process) came together in a recently constructed building near Cergy's city hall to plan the new school. ENSAPC was conceived as a laboratory, a site wide open to the changing world, in which teaching methods would necessarily be continually updated and reinvented. In the midst of a rapidly growing and changing community, the innovation at work within the walls of the new school echoed the innovations in architecture and urbanism taking place outside. In 1982, ENSAPC opened its doors in a building designed by architect Jean-Pierre Buffi.
ENSAPC has taken part in the revival of art education by putting into practice the essential notions of cross-disciplinary teaching and dialogue among multiple creative fields. Early on, visual artists and theoreticians began working together within joint teaching units to understand contemporary artistic production through multiple, complementary lenses. By virtue of its ability to observe and question the fast-changing world, the school built itself into a site of research and experimentation, fostering the emergence of new artistic forms.
Forty-five years later, ENSAPC continues to invent and renew, which makes the school a welcoming space for artistic research and experimentation. Many ENSAPC alumni active at the national and international levels have forged distinctive paths in the visual arts, film, theatre arts, design, and literature—among them Absalon, Dove Allouche, Laetitia Badaut-Haussmann, Bianca Bondi, Erwan Bouroullec, Pauline Curnier-Jardin, Latifa Echakhch, Loris Gréaud, Michel Hazanavicius, Jean-Charles Hue, Bouchra Khalili, Flora Moscovici, Valérie Mrejen, Paul Maheke, Jean-Michel Othoniel, Erik Samakh, and Liv Schulman.