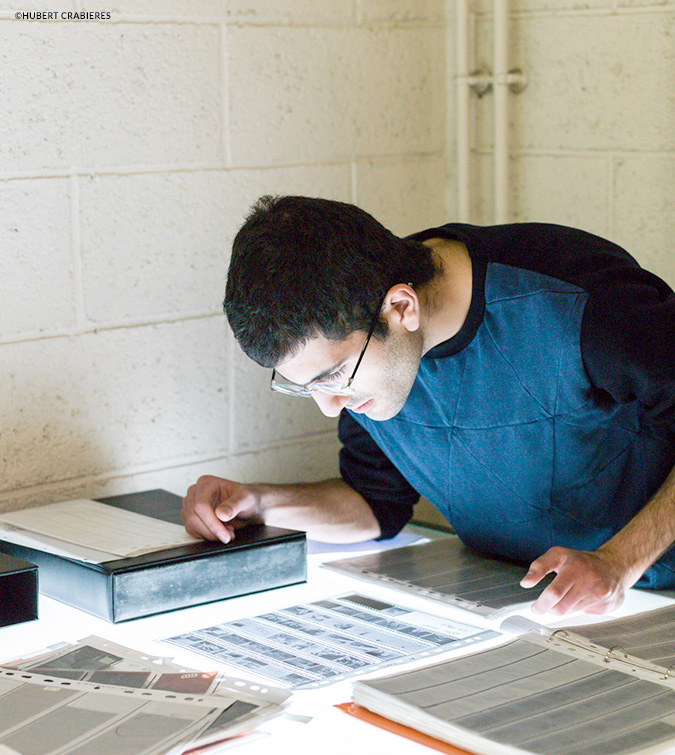 French and international applicants wishing to enter ENSAPC at the beginning of the first year should follow the procedures outlined below.
2017 ADMISSIONS CALENDAR
Applications for admission in fall 2017 should be made by completing the form at the bottom of the page. The form will be downloadable until 6 pm on March 20, 2017. Applications must be postmarked by April 3, 2017. The entrance examination will be held from May 15 to 19, 2017. Applicants will be notified by post of the day and time they are to appear for the examination.
CONDITIONS OF ADMISSION
IMPORTANT: Applicants to whom the Admission Post-Bac procedure applies must apply through the APB website. This requirements applies to all applicants under the age of 26 who hold or are working toward a French baccalauréat or equivalent secondary-school diploma, regardless of their nationality or the year in which they earned their baccaulauréat or equivalent diploma. Applications from candidates subject to the APB procedure will be accepted only via the APB site.
Although the baccalauréat or equivalent is normally required, prospective applicants not holding such a diploma may request an exemption from the requirement. Requests for exemption will be reviewed by a committee. If an exemption is granted, the applicant shall apply for admission directly to the ENSAPC.
ENTRANCE EXAMINATION
The examination consists of three parts:
1. Practical component: A creative exercise to be completed prior to the date of examination.
2. Theoretical component: Written analysis and commentary on a work of art (1 hour)
3. Interview (approximately 20 minutes) with a panel of three faculty members and one current student in the course of the applicant will present his or her creative exercise and a selection of  other personal work. The interview is designed to assess the applicant's analytical capacity, motivation, autonomy, and knowledge of the challenges of contemporary artistic creativity.
EXAMINATION RESULTS
Following the announcement of the examination results and prior to July 31 of the year of enrollment, successful applicants will be mailed a registration form that is to be completed and submitted to the school with the required documentation during registration week in September. Upon submission of their registration form, new students are to pay their tuition costs and the cost of membership in the national student health insurance system. These costs are set each year by the Ministry of Culture and Communication.
CULTURE AND DIVERSITY FOUNDATION
ENSAPC participates in France's "Equal Opportunity for Art School" program, which prepares secondary-school students for the art school admissions process. > www.fondationcultureetdiversite.org