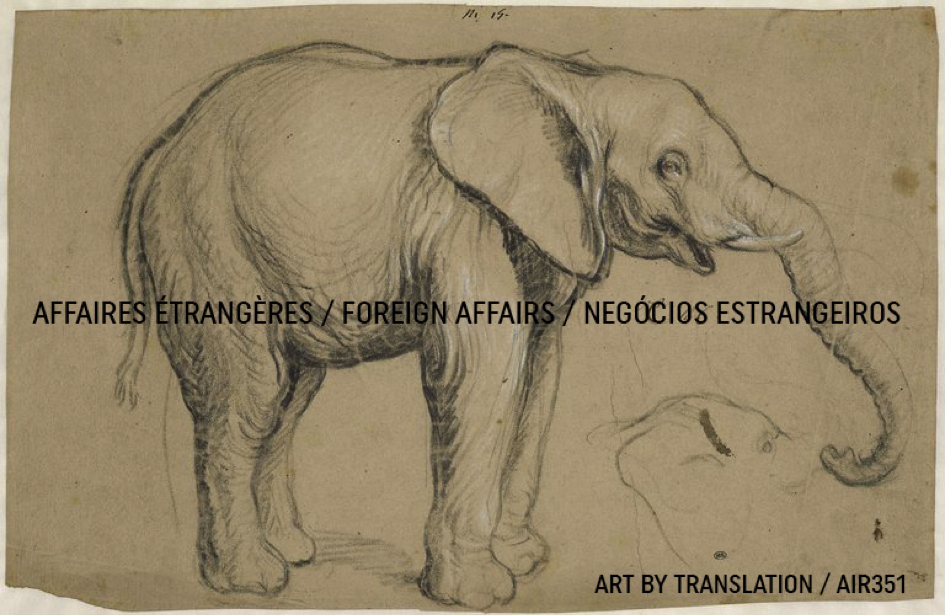 Application deadline: September 20, 2021
Art by Translation (AbT) is open to four artists (visual arts, performance, dance, creative writing, music, etc.) seeking to further their research through a postgraduate program dedicated to "translation in the arts".
AbT is a research and exhibition program initiated by École Nationale Supérieure d'Arts de Paris-Cergy and École Supérieure d'Art et de Design TALM Angers organized by Maud Jacquin and Sébastien Pluot, the program's founding directors, in collaboration with the artist Renaud Auguste-Dormeuil. It is supported by the French Ministry of Culture and collaborates with a host of international academic and art institutions.
AbT offers an experimental platform allowing projects to develop organically in various contexts and in different forms: artworks, exhibitions, study sessions with the AbT fellows and art school students, publications, and symposia with invited lecturers. Its model breaks with the classical "research-exhibition-publication" chronology and aims to reconfigure the traditional boundaries between disciplines. The program emphasizes collaboration and exchange, encouraging the reallocation of roles and skills.
For the 2021–2022 session entitled "Foreign Affairs," AbT will explore the forms and specificities of diplomatic language and action and, more generally, issues of translation and translatability in international, inter-linguistic, and inter-cultural relations. Co-organized this year with the Residency program AiR 351, "Foreign Affairs" will take place between France and Portugal in the context of the Cross Season (Saison France-Portugal / Temporada Portugal-França 2022) organized by the Instituto Camões and the Institut Français. It will take the form of:
–Two intensive 5-day seminars: one in Portugal (November 2021) and another one in France (January 2022) with invited researchers and students, allowing the AbT fellows to explore the various ramifications of the topic and discover the French and Portuguese contexts.
–An exhibition in the Spring of 2022 taking place in various locations in France and Portugal. This collective exhibition simultaneously happening in the two countries will gather works by the AbT fellows and invited artists. It will be accompanied by a program of performances and a film screening. In this exhibition context, the artworks will be considered as "diplomatic acts," meaning they will circulate and be translated from one place to the other.
–An international symposium in the Spring of 2022 at the Escola das Artes in Porto. The fellows will be invited to propose presentations or performances for the symposium as well as workshops for the school's students.
–Monthly online meetings with the group for research and preparation.
Institutional Partners for 2021-2022
In France: Les Laboratoires d'Aubervilliers ; Ygrec-ENSAPC, Aubervilliers; Bétonsalon, Paris…
In Portugal: AiR 351, Cascais ; Escola das Artes, Porto ; Centro Internacional das Artes José de Guimarães (CIAJG); Casa São Roque, Porto…
For a full list of partners consult ⇾ Institutional Partners.
 Conditions
–Accommodations are paid by the program.
–Each participant receives a production and traveling grant of 3000 €.
Requirements
–The selected candidates will participate in all of the program's work sessions and exhibitions, produce works and present their practice in various contexts.
–The candidates must have a Master's degree from a university and/or art school (5 years or equivalent).
–The program is in English. French and Portuguese are a plus.
Candidacies
Selection is based on the quality of the work and its relationship with the theme of research: diplomacy and translation. We are particularly interested in research that addresses the colonial and post-colonial histories of France and Portugal. A crucial criterion is the ability to work collaboratively.
Application requirements
We invite the candidates to provide the following documents:
–Detailed resume.
–Portfolio (if video and/or sound, please send a link to the work on Vimeo or Youtube).
–Letter of motivation, max. 500 words describing current research and its relevance to the theme of the session.
–Diploma or an official letter attesting to having a Master's degree.
Applications and questions are to be sent to the following email: application [​at​] artbytranslation.org
The ten short-listed candidates will be auditioned online on September 24, 2021.