The following page has not been translated, please see below for the content in French :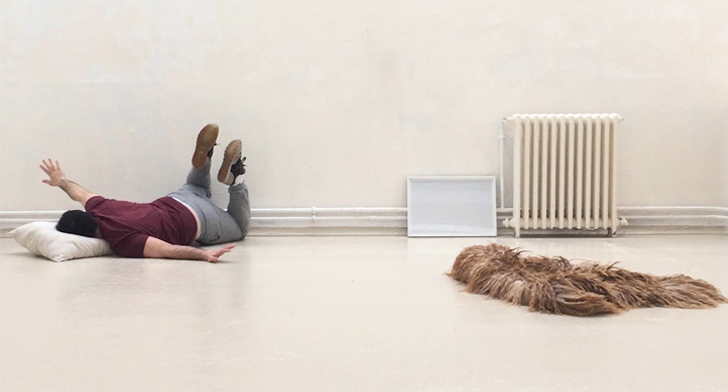 Rendez-vous à la Galerie Ygrec pour le dernier week-end d'ouverture de l'exposition Images mobiles avec une série d'événements :
22 avril 15h : Lecture-performance Discours des rêves
Conception : Yuni Hong et Ayuko Nishida. Danse : Jeanne Bathilde, Yuni Hong, Mélaine Loison, Zoé Philibert, Antoine Vallé. Lecture : Ayuko Nishida.
Durée : 15 minutes.
Inspiré de la série de photographies d'Ayuko Nishida Souvenir d'enfance.
Depuis 2 ans environ, Yuni Hong et Ayuko Nishida, s'échangent les mots et les idées pour créer une pièce. Discours du rêve est un fruit de ces échanges qui se développent sous la forme d'une danse, lecture et photographie. La pièce de performance est une tentative de trouver un équilibre entre ces divers éléments. Dans l'espace d'exposition, il y a la photographe qui parle, les danseurs, et les fragments de discours. Les gestes et les mots se combinent, se séparent, se noue des relations uniques et particulières. Ce serait comme si on était dans un rêve commun.
22 – 23 avril :
les étudiants membres du Studio HPPAP (Histoire, Philosophie et Pratiques de l'Accrochage Photographique) : Tempérance Cole, Elen Hallégouët, Claire Legrand, Marion Mucciante, Maud Narfin, Stéphanie Poulle, et Claire Simon proposeront un accrochage de leur œuvres qui viendra se greffer à celui existant.
23 avril :
le Studio HPPAP, dirigé par Vincent Gérard et Christian Genty, présentera une publication sous la direction d'Angeline Ostinelli, avec des images et des textes d'étudiants, d'artistes et de collectionneurs, relatant les trois séances de travail qui eurent lieu en 2016/2017 :photographes et artistes invités, Graziella Antonini, Xavier Zimmermann et Antoine d'Agata et les collectionneurs Raphaël Chetrit et Paul Damm.
GALERIE YGREC
OUVERTURE :
Du mercredi au samedi de 13h à 19h,
dimanche de 13h à 18h.
ENSAPC YGREC
82, Avenue Denfert-Rochereau
Les Grands Voisins
Ancien hôpital Saint-Vincent-de-Paul
Bâtiment Lelong
75 014 Paris
ACCÈS
M°4/6 Denfert-Rochereau
RER B Port Royal ou Denfert-Rochereau
Bus 38 et N1 : Arrêt Saint-Vincent-de-Paul
Vélib : Station 14111 – 18 rue Cassani