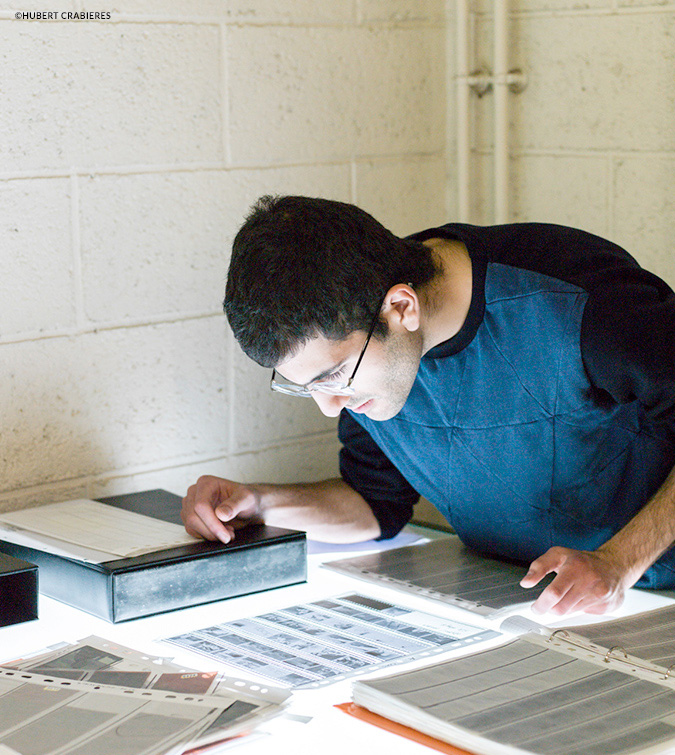 French and international applicants wishing to enter ENSAPC at the beginning of the first year should follow the procedures outlined below.
The first year admission procedure allows French or foreign candidates to join ENSAPC at the beginning of their studies.
Annual tuition rates are 433 € for the academic year 2018-19 (as defined by the decree of August 30, 2018). ENSAPC does not apply differential tuition fees for non EU students.
The entry examination fee is 37 €.
CALENDAR 2019
The registration file is downloadable on this page (at the end of the page) from 22 January to 14 March 2019 at 17h. Deadline for submission of applications: Friday 05 April 2019 (postmark).
The examination will take place from 06 to 10 May 2019. For each candidate, a convocation sent by post will specify the day of the tests.
CONDITIONS OF ADMISSION
All applicants must imperatively apply via the online portal (PARCOURSUP) whether they are in preparation or holders of a bachelor's degree or an equivalent degree, regardless of their nationality and regardless of the year in which they obtained. will get their bachelor's degree. If the candidates do not go through PARCOURSUP, their file can not be taken into account.
A bachelor's degree or equivalent is required, however, non-bachelor candidates may apply for a waiver in order to be able to write the entrance examination in the first year. (In this case, candidates must approach the pedagogic secretariat of the school).
ENTRANCE EXAM
The examination consists of three parts:
1. Practical component: A creative exercise to be completed prior to the date of examination.
2. Theoretical component: Written analysis and commentary on a work of art (1 hour)
3. Interview (approximately 20 minutes) with a panel of three faculty members and one current student in the course of the applicant will present his or her creative exercise and a selection of  other personal work. The interview is designed to assess the applicant's analytical capacity, motivation, autonomy, and knowledge of the challenges of contemporary artistic creativity.
RESULTS
At the end of the announcement of the results and before July 31st of the registration year, the future students receive at the address they have communicated a registration file that they must submit to the Pedagogical Secretariat with the students. requested pieces, during registration week in September. They will pay their registration and social security fees the same day according to the amount set each year.
CULTURE AND DIVERSITY FOUNDATION
ENSAPC participates in France's "Equal Opportunity for Art School" program, which prepares secondary-school students for the art school admissions process. > www.fondationcultureetdiversite.org