BLOMBOS TOT. ROOIBOS
23 November 2013 – 20 December 2013
Exhibition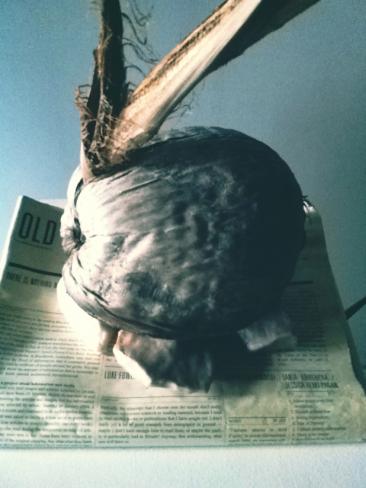 Olga
October 3, 2013
Exhibition
Vernissage 3 October 6pm
Exhibition from October 4 to November 16, 2013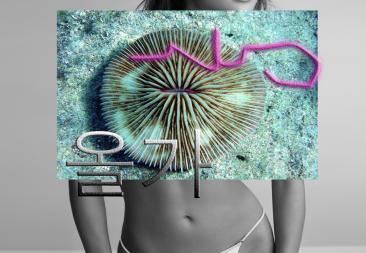 MEDIA MEDIUMS: JIM SHAW'S THE HIDDEN WORLD
13 December 2013
Visit and presentation of the exhibition by Marc-Oliver Wahler
Friday, December 13, 2013, 3:00 pm – 5:30 pm
The Chalet Society, 14 boulevard Raspail 75007 Paris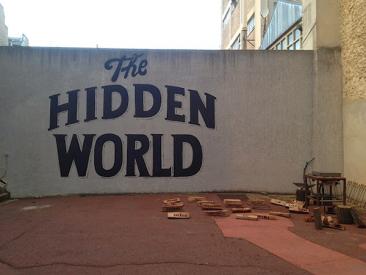 MEDIA MEDIUMS: Jean-Philippe Antoine "Information, enregistrement, souvenir"
6 December 2013
Lecture: 15h-17h30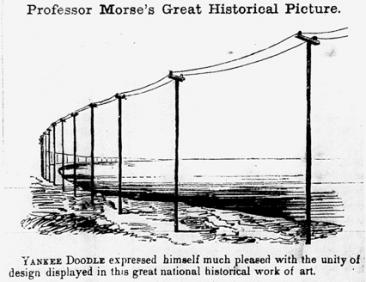 Perdus sur le chemin du retour, Biennale Hospitalités du Réseau Tram
29 June 2013
Performance: Saturday June 29th
Narrator: Fabrice Reymond
Appointments and itinerary in Paris and Brétigny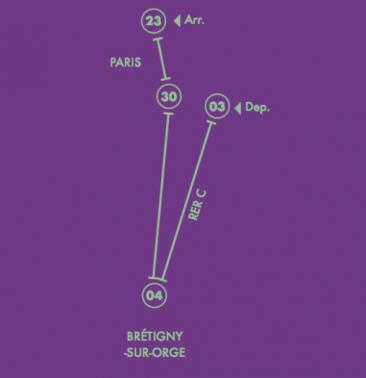 Concert Black Sifichi & Mathias Delplanque
7 June 2013
Performance 7pm
Sampled in real time by Mathias Delplanque, the digital sound is added to a physical partition composed of loudspeakers. The voice of Black Sifichi, performed live and pre-recorded, comes to operate a scrambling: rupture of flow, interactions…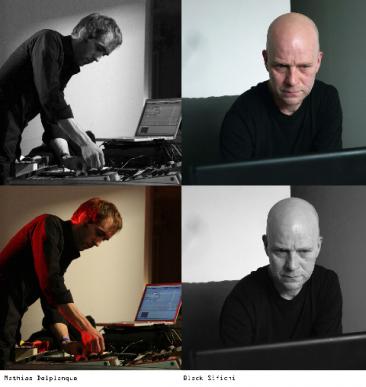 Prerecorded Universe dans l'emission de radio Tapage Nocturne
10 May 2013
Bruno Lefort welcomes Alice Marquaille, curator of the exhibition Prerecorded Universe, currently on view at YGREC, as well as Ramuntcho Matta and Black Sifichi.
The show is broadcasted on the Radio France website.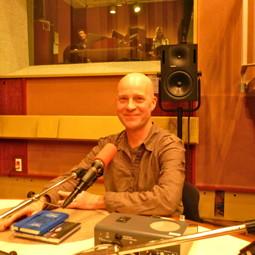 Prerecorded Universe
19 April 2013 – 6 July 2013
Exhibition
Friday, April 19, 6pm: Opening & student performances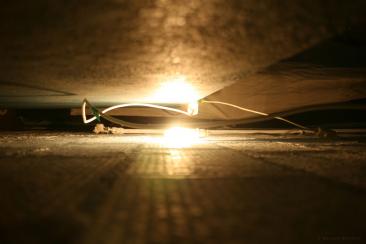 Mille Feuillets III
23 March 2013 – 12 April 2013
Vernissage Friday March 22, 2013 at 6 pm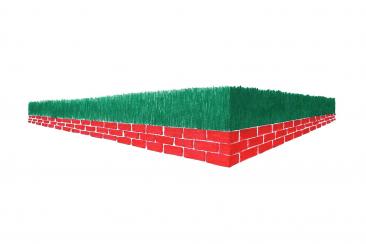 ONS entre art et science
31 January 2013 – 23 February 2013
Exhibition
Opening: Wednesday, January 30 at 6:00 p.m.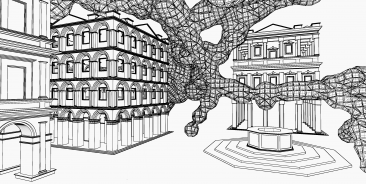 La contre-visite, conférence de Jan Middelbos
19 January 2013
6pm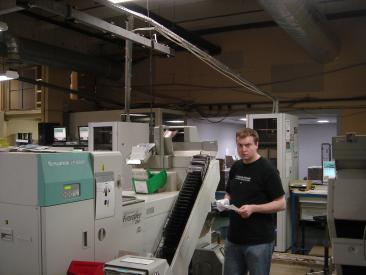 NAVAJAZO
31 October 2013
Invitation
This imaginary apocalypse is presented to us through portraits of characters struggling to survive in a hostile environment, where everything they own is reduced to themselves and the only thing that connects them is their common struggle to survive.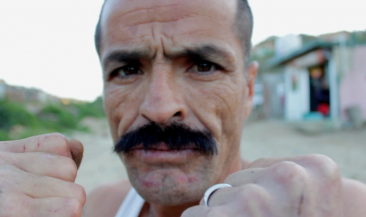 Amalgame
July 12, 2013
Performance
With the help of kinects, a device allows the bodies of two dancers to be transcribed remotely into a volume of LEDs. The two silhouettes are brought to merge, to blur, having for horizon the possibility to become one.
Life as Art as Attitude
22 June 2013
Invitation 7pm
catalogue release LIFE AS ART AS ATTITUDE
+ M-O-R-S-E / Saafia concert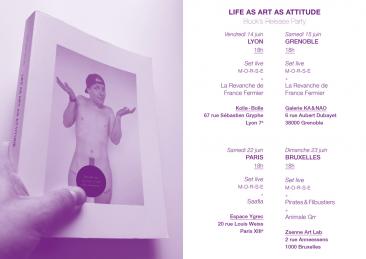 Myriam El Haik, work in progress : Wall drawing
18 May 2013 – 30 June 2013
Myriam el Haik continues her work Wall Drawing:
Saturday, May 18th from 2 to 4 pm.
Wednesday, May 22nd from 3 to 5 pm
Wednesday, May 29th from 4pm to 6pm
Friday, May 31 from 3 to 5 p.m.
Saturday 1st June from 4.30 pm to 5.30 pm
Wednesday, June 5 from 2 to 5 pm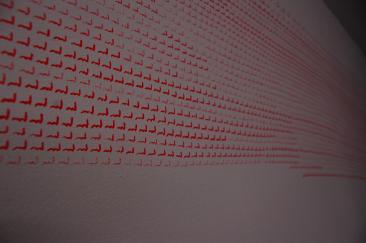 The Cat Inside, concert performance

April 25, 2013
Ramuntcho Matta, accompanied by Edgar Hemery, uses different layers of materials: Gysin's soundtracks, his own sound creations, projected images, on which he interprets his text in a hypnotic voice.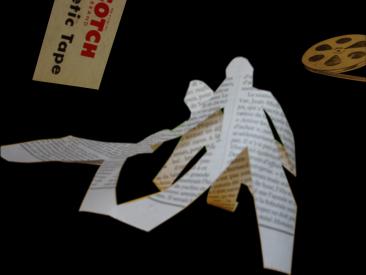 Revue Oscillations : présentation
April 5, 2013
Conference
Oscillations is a humanities and art journal, driven by the desire to propose an interdisciplinary, indissolubly intellectual and artistic exploration of what makes our time.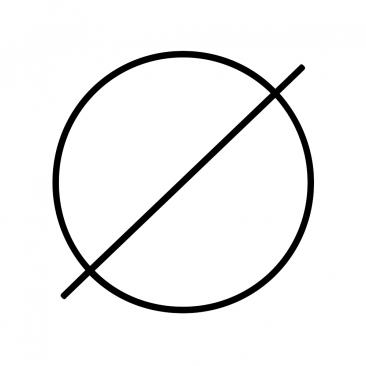 Histories from Below
10 November 2012 – 19 January 2013
Exhibition
Opening Friday 9 November 2012, 6pm
Screenings Thursday 22 November 2012, 8pm
Frédéric Moser and Philippe Schwinger, Capitulation Project, 2003