TO THOMAS
From October 24th to November 21st
With : Jimmy Beauquesne, Bady Dalloul, Jesse Darling, Marijke De Roover, Ilya Fedotov-Fedorov, Olivia Hernaïz, Candice Lin, Adrian Mabileau Ebrahimi Tajadod, Simon Martin, Dala Nasser, Josèfa Ntjam, Bassem Saad, Hanna Zubkova
Curators : Lucas Morin & Sasha Pevak
Taking an ordinary love story as a starting point, to Thomas unwraps multiple narratives of attachment, dependence, anger, and resistance. The exhibition is imagined as a message to a lover of the past, a certain Thomas, an autobiographical and fictional character who could be known by other names. Like the chapters of a strange romance novel, the works in the exhibition follow conversations between curators and artists in which each of them invests and transforms their own Thomas. The artists embrace the emotions and the political issues that condition and affect them. Each artist has worked with "their own Thomas", making him emerge from their personal story in echo with the curators' stories and emotions.
Between euphoria in love, mourning the loss, helplessness, anger, and rage, to Thomas is an ensemble of deeply intimate gestures. Often put aside — considered as too personal or too singular, too strong or too messy — yet emotions allow artists and curators to make their work shareable and accessible while exploring the complex visual and political regimes that determine them.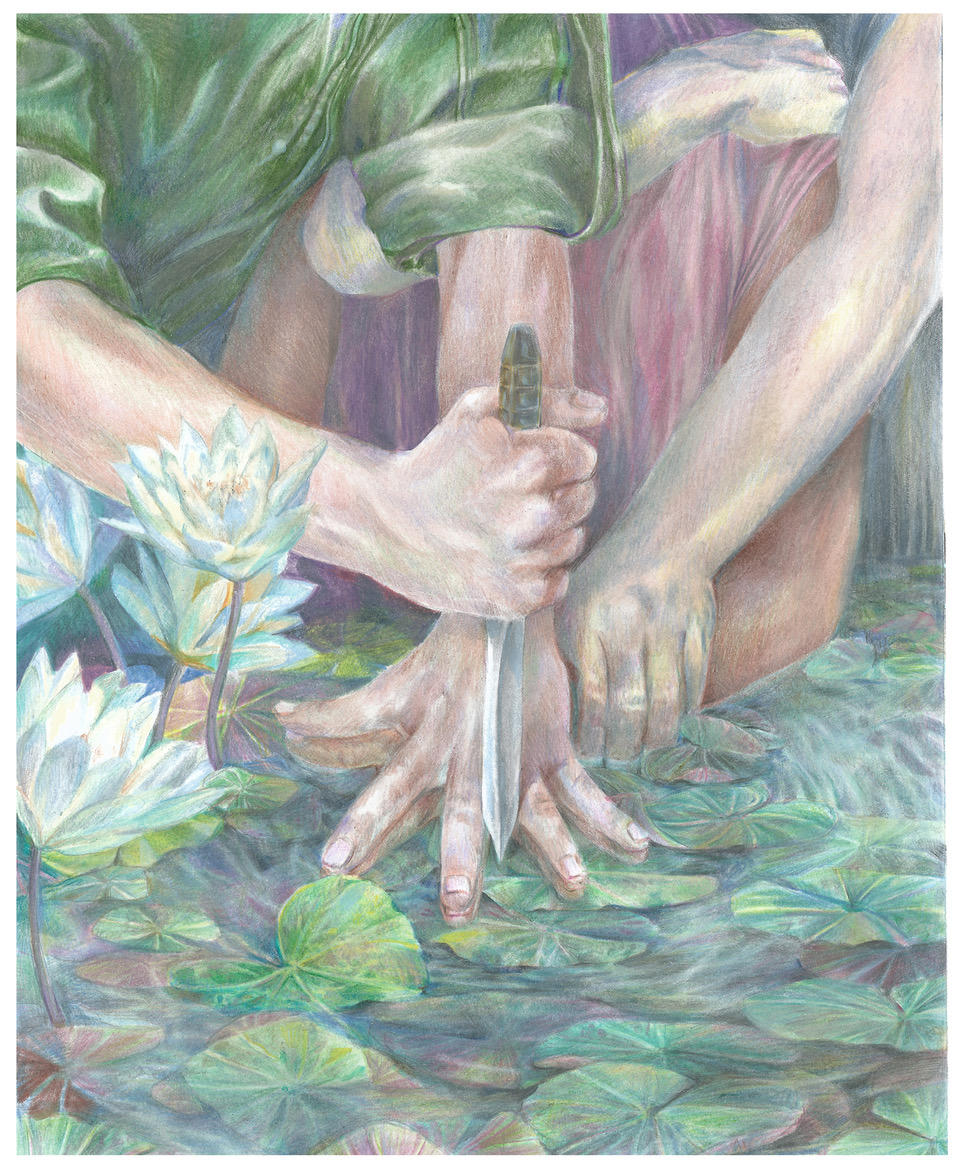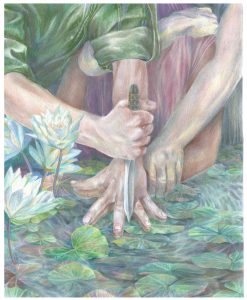 YTO BARRADA
HOLES IN THE MOON
From August 26 to October 21, 2020 on the façade of the ENSAPC
Invited by the Ecole nationale supérieure d'art de Paris Cergy (ENSAPC) for the event « Un été culturel en Île-de-France », the Franco-Moroccan artist Yto Barrada has installed an Arabocentric calendar of the lunar cycle on the facades of the ENSAPC. Each of the twenty-five phases of the moon visually highlights one of the craters named for Arab or Islamic scientists. The Moon's surface is riddled with holes; these craters, most of them the imprints of long- forgotten asteroids. Also long-forgotten are the names of many of those who first discovered and studied them —along with empty spaces in the history of lunar conquest; and the telling holes in the legislation which relates to its occupation and exploitation. As often in her work, Yto Barrada develops here an interest in history and storytelling, and special forms of knowledge which constitute both.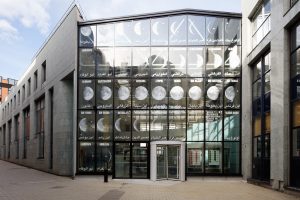 TIPHAINE CALMETTES
IL Y AVAIT DES ODEURS QUI MARCHAIENT 
Exhibition from 10 july – 8 august 2020
During four weeks, the artist will transform the art centre into a space for research, experimentation and production (including craft, culinary and vegetal) in which visitors will be able to discover some ongoing artworks.
Tiphaine Calmettes' project will allow the space to be metamorphosed and become a place where Kombucha can be produced (living fabric, symbiose of bacteria and yeast which spreads and expands) as well as a space for culinary experiment where the public will see, smell and taste edible objects. As a result, the sculptures will follow a weekly evolution within an exhibition that constantly moves and grows in a similar way as living organisms.
In between an exhibition and a residency, this project is also a platform for encounters and interactions between the artist, a selection of guests (chef, philosopher, curator) and the audience, invited on the occasion of three events: thursday 23 july, thursday 30 july and saturday 8 august. Through artistic, culinary, social, philosophical and therefore political reflections, the artist questions our uses and habits whether they are linked to the way we visit an exhibition, eat bread, sit at a table or, more broadly, the way we consider the living.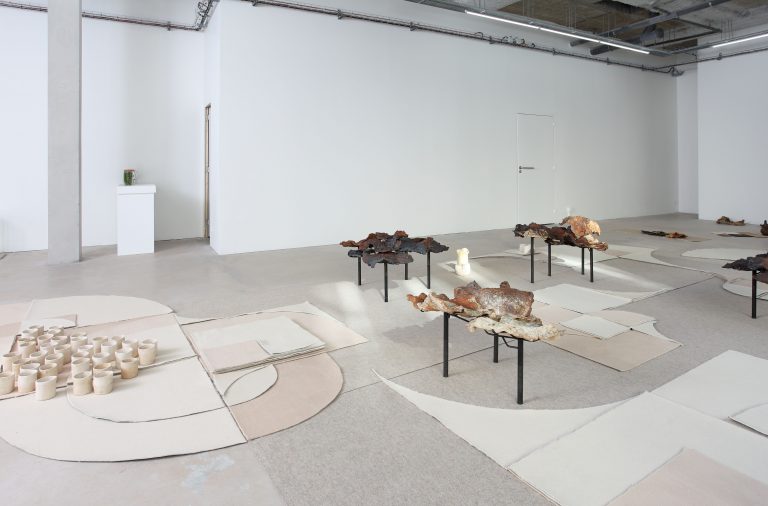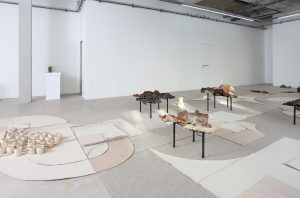 UNEXPECTED ITEMS IN THE BAGGING AREA
From June 15, 2020 on Instagram
Unexpected items in the bagging area is a project developed between École nationale supérieure d'arts de Paris-Cergy (ENSAPC) and Ircam (co-production Ircam / Philippe Langlois) around a research workshop directed by artists and tutors Yann Beauvais and Jérôme Combier together with Grégoire Lorieux and Sébastien Naves (Ircam) on the theme of "moving images and sound experiences".
Taking the notions of projected image and experimental cinema as a starting point, a group of students from ENSAPC has developed reflections, lines of research, visual and musical pieces all linked with different mediums such as poetry, improvised music, musical programming or installation.
Originally intended to be exhibited both at Ircam and Ygrec-ENSAPC (ENSAPC's art centre), these new creations, will be available on social networks (Facebook, Instagram, Twitter) from June 15, 2020. Each day, some extracts, adaptations, trailers and original artworks made by seven students from ENSAPC (Dylan Altamiranda, Yannis Briki & Sarah-Anaïs Desbenoit, Lina Filipovich, Aurélie Massa, Loïck Mfoundou, Amosphère) will be revealed. All produced collaboratively with Ircam.
Facing isolation, inaccessibility to certain artistic and technological tools and uncertainty, it seemed important to both teachers and students to show that "beyond the constraints of the present time, creative and collective commitments are means through which the living affirms itself. "(Yann Beauvais)
Follow on Instagram: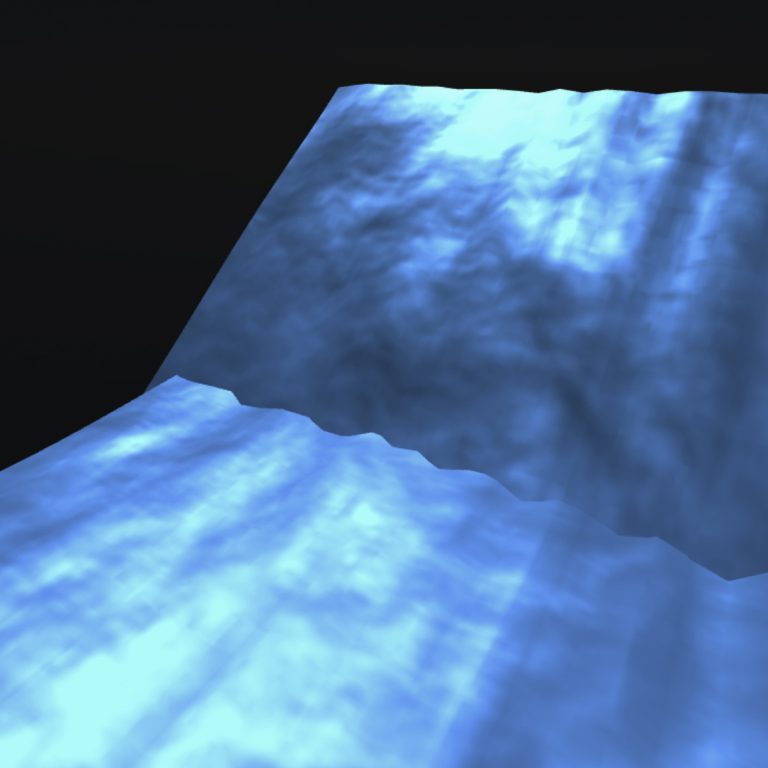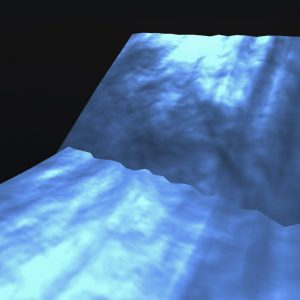 GAËLLE CHOISNE, SCHLAG LOVE  
BENJAMIN SWAIM, LAME DE FOND
Exhibition from 6 – 28 march 2020
After existing for about 20 years in Paris, the Art Centre Ygrec ENSAPC reopens with a new venue in Aubervilliers with a focus on contemporary art emerging practices. For its first exhibition, Ygrec has invited two artists to invest the windows and the indoor space of its new location.
Artist Gaëlle Choisne presents Schlag love, an installation displayed in the Art Centre's windows bringing together a selection of existing artworks with new pieces made especially for this show. Her work ranges from sculpture to mix media installations where photographs, videos and literature references come together. By reproducing the chaos and the complexity of the contemporary world, the artist is raising awareness on the overexploitation of resources, the heritage of colonial history, and equally mixes sciences, esoteric creole traditions, myths and popular culture.
Artist Benjamin Swaim invested Ygrec's indoor space with a series of medium-sized & large-sized paintings, produced over the last three years and gathered under the title Lame de fond. Figurative, his work is composed of large fields of bright and contrasted colors which distorts the perception of the landscapes he represents.
Even though everything seems to oppose the two artists, both artistic proposals offered by Gaëlle Choisne and Benjamin Swaim share a similar concern towards the complexity and power of the forces and desires that animate the world. They express, through assembling and painting, common interrogations: which knowledge, which practice, which experience, which story could help us react and think about the realities that define us?