BIC® Prize for the ENSAPC 2018
December 13, 2018
SOCIÉTÉ BIC and the École Nationale Supérieure d'Arts de Paris-Cergy joined forces again on Thursday, December 13, 2018 for the third BIC® Prize for Contemporary Creation for the ENSAPC.
This prize encourages creation and new artistic forms around the universe of the BIC® brand, highlighting an emerging artist studying at ENSAPC.
Araks Sahakyan (born in 1990, artist of Spanish and Armenian origin) is the winner of the 3rd edition of the BIC® Prize for ENSAPC 2018. Her work Paper carpet is an installation of 121 sheets assembled in a box; once unfolded, they form a 213 x 301 cm carpet. This work was created using paper, leather, BIC® VISA and Conté® markers, BIC® ballpoint pens, BIC® India ink and BIC® pencils.
All of the works submitted for this competition were exhibited at the new ENSAPC YGREC space in spring 2019.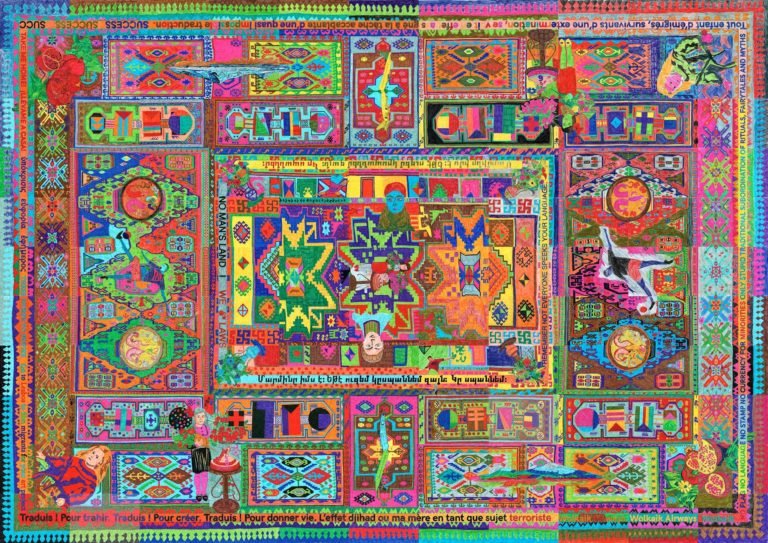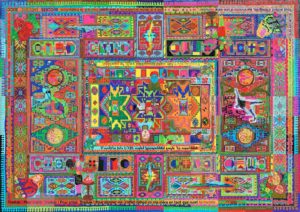 Mythe en place 
From 15 March to 06 April 2018
As part of the YGREC nomadic program, the École Nationale Supérieure d'Arts de Paris-Cergy presents with the Cité Internationale des Arts the exhibition "Mythe en place" with the artists Regine Rode, Niko Abramidis &NE and Susi Gelb. For this project, they create a space dedicated to the irrepressible human need to research, believe and reform. Through various mediums, such as objects, drawings and installations, the exhibition seeks the inter-correlation between myth and Man. Through these materials used for their conceptual and aesthetic value, the artists seek to open up a parallel world for the viewer. Through fictitious models, reality is interrupted and allows to go beyond a systemic approach.