OSTRANÉNIE !
OPENING HOURS:
Wednesday to Saturday from 1pm to 7pm
Sunday from 1pm to 6pm.

ENSAPC YGREC
82, Avenue Denfert-Rochereau
Les Grands Voisins
Ancien hôpital Saint-Vincent-de-Paul
Bâtiment Lelong
75 014 Paris

ACCESS
M°4/6 Denfert-Rochereau
RER B Port Royal ou Denfert-Rochereau
Bus 38 et N1 : Arrêt Saint-Vincent-de-Paul
Vélib : Station 14111 – 18 rue Cassani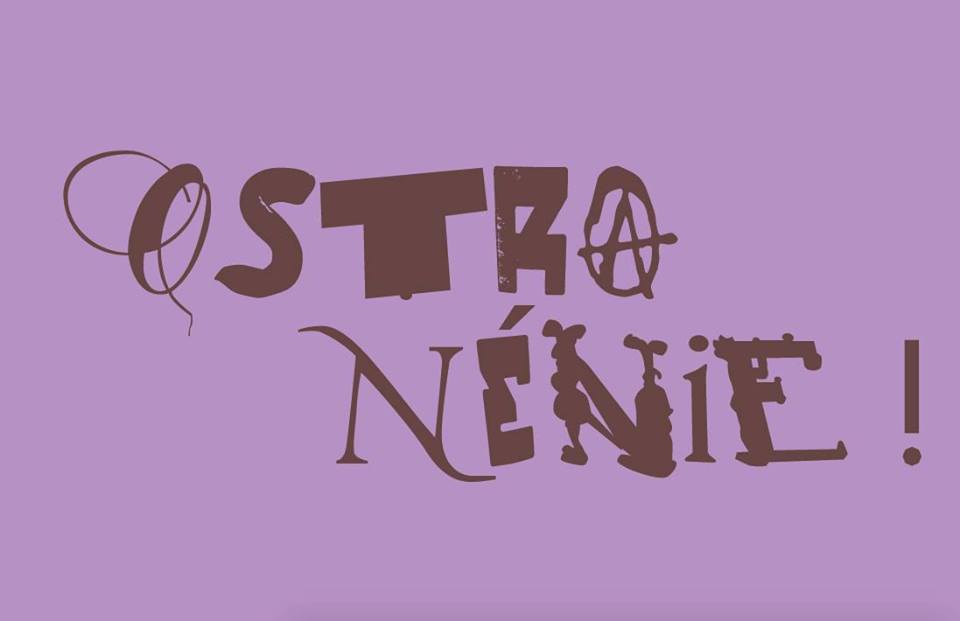 June 7 to July 9, 2017
Opening: 6 June 2017 from 6 pm
Press visit on 6 June at 12.30 pm
Curators: Anne Bonnin et Corinne Digard
Artists: Åbäke et Eve Chabanon, Bruno Botella, Gregory Buchert, Julien Creuzet, Mimosa Echard, Florian Fouché, François Lancien-Guilberteau, Marie Preston, Samuel Richardot, Anne-Lise Seusse, Thu Van Tran,
and teenagers from ULIS* and SEGPA** classes in secondary schools in Paris, Seine-et-Marne and Seine-Saint-Denis.
At the beginning of the twentieth century, Russian formalists made strangeness a key operation in art and literature: "The process of art is the process of strangeness of objects, a process that consists in complicating the form, which increases the difficulty and duration of perception, because in art the perceptive process is an end in itself and must be prolonged. Art is a means of reliving the realization of the object, what has been realized does not matter in art". (Victor Shklovski, Art as Process, 1917) In that it aims to remove what we live, see, feel from the "world of automated perception", defamiliarization constitutes "an effective antidote to a risk that threatens us all: that of keeping reality (including ourselves) safe".
Ostranénie! evokes a country where each company is a stranger, each gesture is a beginning and a step forward. Difficulty is natural and leads to simplicity: it puts us face to face with the feeling of things that makes a stone a stone, of a thing a thing, of a blade of grass a blade of grass. It is then that one thing becomes the same and another, new, multiple in its uses or aspects. Orange Rouge takes the artists into an experience of strangeness, and the artists in turn take the students away from their everyday school life, in which they are, in a way, like nomads travelling from one class to another, within their college. Word for word, step by step, hour after hour, a succession of gestures becomes a chain of operations.
– Anne Bonnin
The Ostranénie! exhibition echoes the eleven artistic adventures of Orange Rouge that took place in 2016, and an edition accompanies the exhibition. Anne Bonnin's text and the artists' contributions attempt to make sensitive the creative process that preceded the works presented.
* The Localized Units for Inclusive Education (ULIS), devices for the schooling of students with disabilities in primary and secondary education.
** In middle schools, the Adapted General and Vocational Education Sections (Segpa) cater for pupils with serious and persistent academic difficulties.
Orange Rouge
Orange Rouge provokes an unusual encounter between handicapped teenagers and contemporary artists through the creation of a collective work. This unique experience shakes up artistic and educational codes; it reveals the talents and personalities of the teenagers. Presented to the general public during an exhibition, the collective work gives concrete expression to the commitment of all the parties involved: teenagers, artists, families, teachers and partners.
Since 2006, nearly 1,800 teenagers with disabilities and 100 contemporary artists have collaborated to create 94 works, exhibited in 7 contemporary art venues.
Orange Rouge is a public interest association, approved by the French Ministry of Youth and Popular Education, and in 2011 was awarded the "Orange Rouge" prize.
Special Prize of the Jury of the City of Paris for its action "Handicap and
Creations ".